On this day, Hindus worship Maa Lakshmi, who is the Goddess of wealth. Dhanteras marks the beginning of the festivities of Diwali.
Apart from being marked as the beginning of Diwali, Dhanteras also falls on the thirteenth day of the Kartik month, according to the Hindu calendar.
Dhanteras is important for households because on the auspicious day of Dhanteras, one is supposed to buy new utensils for one's kitchen, and/or gold and/or silver.
This is done because it is said that Goddess Lakshmi then showers the households with health, wealth, and an abundance of blessings.
In fact, Dhanteras Puja Mahurat is not only done for Goddess Lakshmi but also for Lord Kuber, who is the God of wealth.
The shubh Dhanteras Puja Mahurat for Goddess Lakshmi and God Kuber is done together in many Hindu households because it is thought that this will double the benefits of the prayers.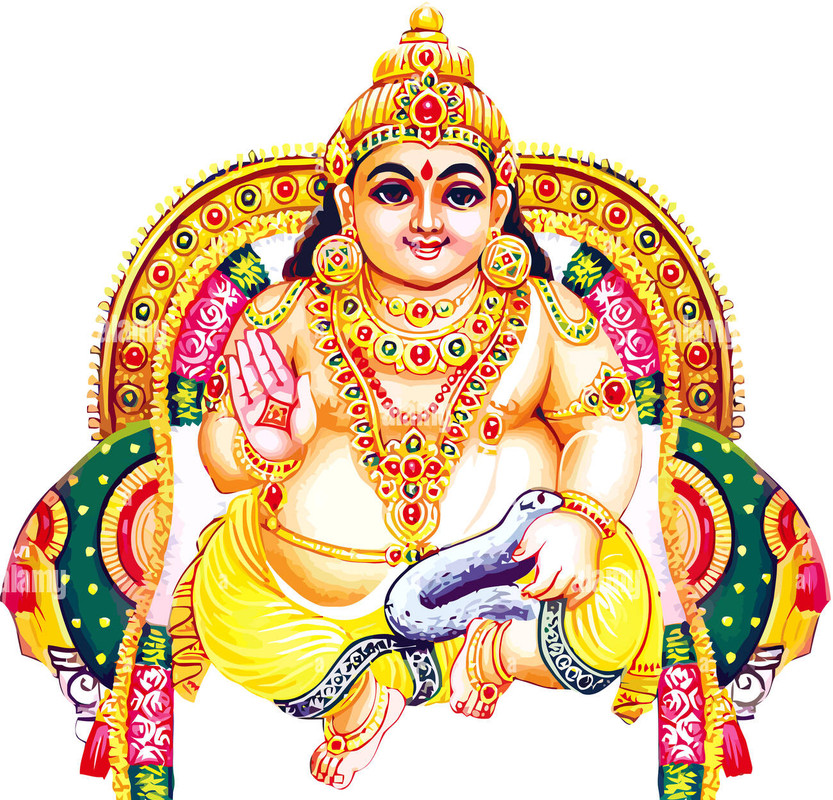 1. Make sure you keep the idol of Lord Ganesha on the left side of Goddess Lakshmi while Goddess Saraswati is placed on the right side.
2. On Dhanteras and Diwali Puja one should worship three forms of Goddess Lakshmi- MahaLakshmi, Maha Kaali, and Saraswati.
3. All the idols should be placed in a sitting position. Ensure that you set up the puja area in the northeast direction of the home.
4. Place the Kalash filled with water, a betel nut, a silver coin, and rice grains on the chowki covered with a red cloth, place the idols and decorate it with sindoor and flowers.
5. Some of the offerings for Lakshmi Puja include Batasha ( spherical crispy sugar candy), laddoos, betel leaves, dry fruits, coconut, sweets, and silver coins or jewelry.
6. Spray salt water in all the corners of your home as it absorbs negativity and purifies the atmosphere.
7. Lighting guggal dhoop is considered very auspicious during Diwali. It brings peace to the environment. One can also light camphor or incense sticks.
8. Do not wear dark-coloured clothes for Lakshmi Puja as it is considered inauspicious.
9. Apart from laddoo, offer rice kheer as prasad during this puja as it is considered very auspicious.
10. Offer lotus to Goddess Lakshmi on Dhanteras and Diwali Puja, as it is considered very lucky.
11. It is auspicious to ring a bell or blow a conch at the time of Lakshmi Puja, as it removes negative energies from the house.
12. Chant the mantras of Maa Lakshmi and perform an aarti of Maa Lakshmi, Maa Saraswati, Bhagwaan Ganesh, and Kuberji to conclude the puja.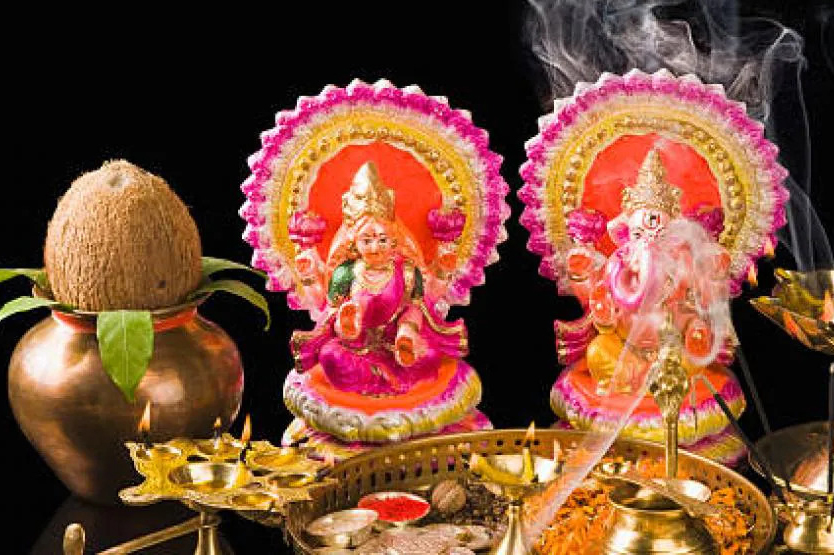 TIPS TO DECORATE THE HOUSE FOR DHANTERAS AND DIWALI
1. The main door is called the Simha Dwara and it is the face of the VASTU PURUSH. Hence, should be decorated well, clean, and free of any obstructions.
2. Light diyas, not only near the puja Ghar but also keep them near the main door. Keep safety in mind, when placing diyas near the main door, windows, or in the puja Ghar.
3. Decorate the home with rangoli designs, with motifs like lotus, swastika, and Om, to welcome Goddess Lakshmi.
4. Hanging of torans at the entrance, restricts negative energies from entering the house and invites good luck and prosperity.
5. Decorate the puja Ghar with fresh flowers, like marigolds, mogas, and roses.
6. On a white paper, write 'SHUBH LABH' with Haldi and water paste and place it near the Lakshmi idol or photo. This can be kept in one's puja Ghar always, or later moved to one's locker after Diwali Puja.
*DHANTERAS DATE: 22 October
*DHANTERAS DAY : Saturday
*DHANTERAS PUJA MAHURAT:
7:01 p.m. - 8:17 p.m.
*AUSPICIOUS TIMINGS TO BUY GOLD, SILVER , AND BRASS:
6:02 p.m. on 22 Oct. - 6:27 a.m. on 23 Oct.
*One MUST also buy Dhaniya and Broom (jhaadoo) on this day.
*One MUST NEVER buy things made of sugar, glass, aluminum, and iron on this day.
**The MANTRA to be chanted 108 TIMES during the Dhanteras puja is :
"OM DHAN DHANVANTARAYE NAMAH"
YAMA DEEPAM OR YAMRAJ DIYA:
TO BE LIT ON 22 OCTOBER, SATURDAY:
1. This diya is to be lit between 6:02 p.m. -7:00 p.m. outside the main door of one's home.
2. An old diya must be used for this purpose. If one does not have an old diya, one can make it with flour and mustard oil.
3. Ensure that the diya faces the south direction when lit. Do not turn back and look at the diya once you light it and walk into your house.
4.If the diya can be placed next to the sewage or dustbin which is outside the house, it is even better.
5. Next morning on 23 October kindly throw the diya.
Wishing everyone happy and blessed festivities!!!